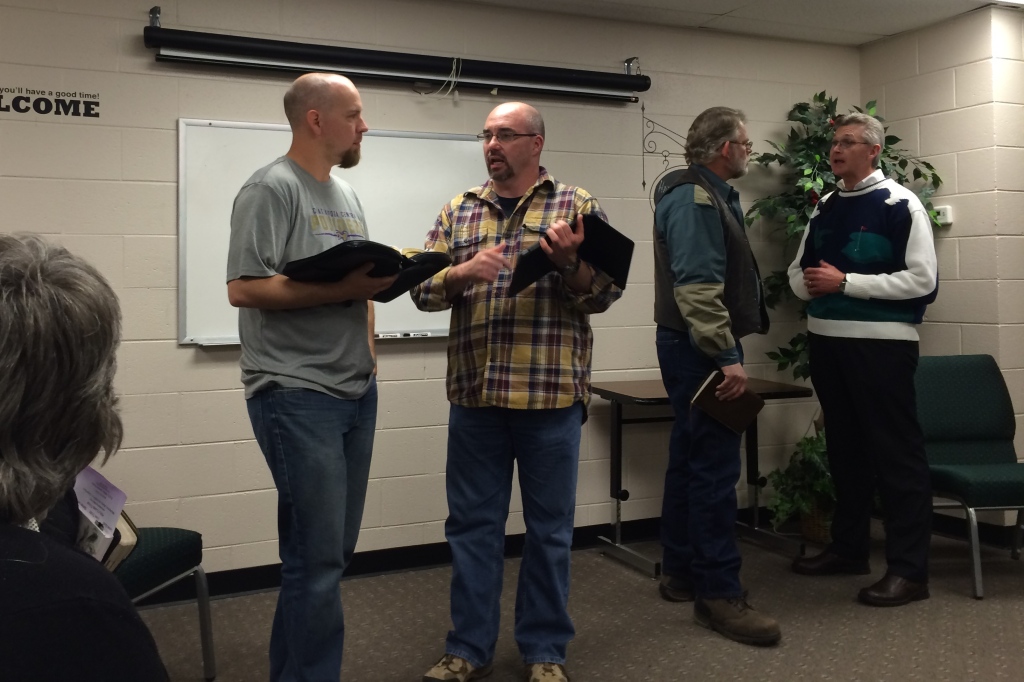 Consulting for Christian Leaders and Churches
DDCommunity consulting assists Christian leaders and churches in wading through the complicated issues of ministry. With decades of experience in Christian leadership, the ministry team of Desperately Dependent Community is highly qualified to help you tackle the issues in your church or Christian ministry.
Consulting Starts with Building Trusted Relationships
Believe it or not, Christian ministry is demanding. Not only is it demanding, but it is also isolating. Similarly, have you ever considered the fact that Christian leaders grieve? Christian leaders need and desire trusted relationships, but where can they be found? Who wants to know that their leader is struggling? But what leader wants it to be known that they are struggling? What happens when the church membership finds out that embarrassing problems are bubbling to the surface?
DDCommunity consulting comes alongside Christian leaders and churches to:
Build trusted connections (Phil. 1:3–11)
Bear burdens (Gal. 6:2)
Bring comfort (2 Cor. 1:3–7)
Benefit the need (Rom. 1:8–12)
Bless the life (1 John 1:1–4)
Trusted relationships are developed through personal interactions, Pastors' Roundtable discussions, various networking opportunities, and even a coffee break!
DDCommunity Consulting Promotes Leadership Development
Christian leaders need to continue in their process of spiritual maturity. But often, the demands of ministry stagnate the growth process, even in church leadership. So the consulting team of DDCommunity brings a fresh perspective to your leadership team. Finding Christ relevant to ministry promotes ministry competence and confidence, which therefore reduces stress and frustration. Our consulting team is available to assess the spiritual health of the staff and leadership.
Through confidential conversations, we invite participants to unburden stressful issues that the majority of the church will never know about. Perhaps roadblocks oppose the Christian leader's godly vision. If you don't know how to work around the roadblocks, DDCommunity consulting brings needed insight to confront the spiritual battle.
Together we will work with your team to find new avenues around or through the roadblock to achieve God's ultimate destination. For example, there may be oppositional people, unchanging circumstances, or physical depletion. Whatever the challenge, DDCommunity will come alongside to devise spiritual solutions. Above all, we strive to engage and encourage Christian leaders to be refreshed in ministry with a heart of love, joy, peace, and hope amid a climate of discouragement.
Let's Connect!
Invite DDCommunity consulting into your world. We would be honored to come alongside the great work that God is accomplishing in and through you. Contact Us if you are interested in accessing our services.
Staff retreats
Conflict resolution
Evaluations
Pastors' Roundtable
Vision casting
Preparing for change
Intensive training
Are you curious how an outsider views your church?
Each Sunday morning, DDCommunity consulting associates visit a different church. Above all, our primary purpose is to connect to Christ in your church service. First, we assess if your church is inviting us to a relationship with Jesus. Does your church direct us to Christ? Do your people love us like Jesus? Further, does the music move us to worship Jesus? Is the pastor an example of Christ? Finally, does the preaching lead us to know Jesus? Those are the questions we are assessing with a graded report card. If you would like to invite us to your church, feel free to Contact Us. Additionally, we would be glad to sit down with you and discuss our conclusions.
Let DDCommunity consulting help you, your ministry, church, staff, or organization.
---