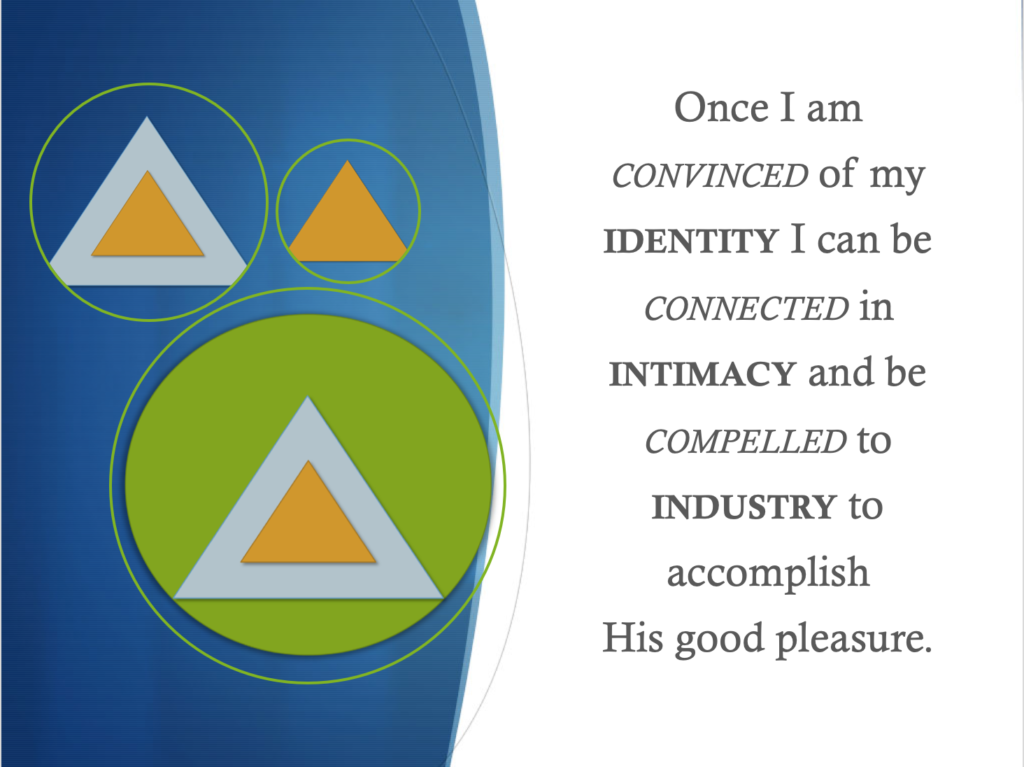 What Is the Essential Essence of the iProcess?
This is the essential essence (absolute importance) of the iProcess: Once I am convinced of my Identity, I can be connected in Intimacy, and be compelled to Industry to accomplish His good pleasure.
God calls us to live a holy life. 2 Timothy 1:9 describes this process.
For God saved us and called us to live a holy life. He did this, not because we deserved it, but because that was his plan from before the beginning of time—to show us his grace through Christ Jesus.

2 Timothy 1:9 NLT
Claim Your Unique Identity as a Child of God
When I choose to enter into Christ's Redemptive Process, at the point of my brokenness, I obtain permission to claim a unique identity as God's child which leads me into an intimate connection with Jesus Christ.
But to all who did receive him, who believed in his name, he gave the right to become children of God, who were born, not of blood nor of the will of the flesh nor of the will of man, but of God.

John 1:12–13 ESV
As children of God, His divine intention expects us to live the life Jesus lived.
But God, being rich in mercy, because of the great love with which he loved us, even when we were dead in our trespasses, made us alive together with Christ—by grace you have been saved— and raised us up with him and seated us with him in the heavenly places in Christ Jesus, so that in the coming ages he might show the immeasurable riches of his grace in kindness toward us in Christ Jesus. For by grace you have been saved through faith. And this is not your own doing; it is the gift of God, not a result of works, so that no one may boast. For we are his workmanship, created in Christ Jesus for good works, which God prepared beforehand, that we should walk in them.

Ephesians 2:4–10 ESV
I Am Christ's Creation for His Purpose
The Genesis account of creation documents God's design.
So God created mankind in his own image,
in the image of God he created them;
male and female he created them.

Genesis 1:27 NIV
The image of God within forms my identity as Christ's creation fashioned for His purpose. His innate image intended to produce His essence throughout the earth so that we could joyfully experience the blessing of His endless grace.
God created everything from nothing yet nothing was created randomly, for God gave His creation purpose and meaning with its essence springing forth in evidence of its divine origin.
The heavens proclaim the glory of God.
The skies display his craftsmanship.
Day after day they continue to speak;
night after night they make him known.
They speak without a sound or word;
their voice is never heard.
Yet their message has gone throughout the earth,
and their words to all the world.
God has made a home in the heavens for the sun.
It bursts forth like a radiant bridegroom after his wedding.
It rejoices like a great athlete eager to run the race.

Psalm 19:1–5 NLT
I Accept God's Perspective of Me
God conferred varied and unique identities on His marvelous creations. Since He is the Creator, the characteristics determining my identity are objectively based on God's perspective of me. From my point of view identity subjectively delimits how I perceive myself. Unfortunately, the two perspectives do not always agree because I have allowed perceived authorities, other than God, to influence my identity. Anyone allowed input into this realm actually exacts control over my heart infringing into the God place of my soul.
Allow God to Occupy His Rightful Place
There is an internal God-shaped hole delimiting the void within. This hole creates a vacuum sucking everything into its vortex, and yet the hole remains unfilled and the life empty because Christ is missing. Everyone possesses this God place, and we are profoundly influenced by it, yet most are totally unaware. Christ must occupy my God place in order for life to operate optimally. Choosing to give myself to other interests while redirecting my efforts to seek my own path yields my heart to other gods.
Daily I face issues that only exist because Christ is missing from His rightful throne. Sadly I open the door to the throne room of my soul to anything promising completion. I allow various people, positions, and possessions to validate my identity with love, significance, and security. Idols vie for the status of supremacy in my God place but leave me longing for more. Only One rightly deserves to reside in this holy place. This place that is spiritually formed in my innermost being was created by God and for God.
The God place is the most strategic and powerful dimension of my life; therefore it is also the most sacred. Here God desires to interact with me as Lord and sovereign authority.
Embrace Your Identity in Christ
The Christian experience comes alive when I embrace my identity in Christ. As a construct, identity distinguishes me as unique and special. Identity attaches significance to my core essence while assigning meaning and purpose to my earthly sojourn. When I grasp God's perspective of me, I may establish an authoritative belief about myself based on the value He ascribes.
The place of relational connectedness with God begins by accepting my identity in Christ. Jesus intercedes with the Father on behalf of His followers based on their identification with Him.
"I am praying for them. I am not praying for the world but for those whom you have given me, for they are yours. All mine are yours, and yours are mine, and I am glorified in them"

John 17:9–10 ESV
Christ differentiates those who believe in Him from those who reject Him. Their close involvement identifies them. "All mine are yours, yours are mine." No longer am I an orphan foster parented by the harsh realities of sin, I am now a child of God.
Live Out the Essential Essence of the iProcess.
Once I am convinced of my Identity I can be connected in Intimacy and be compelled to Industry to accomplish His good pleasure. This is the essential essence of the iProcess.
Insight Journal
How do I identify myself?
---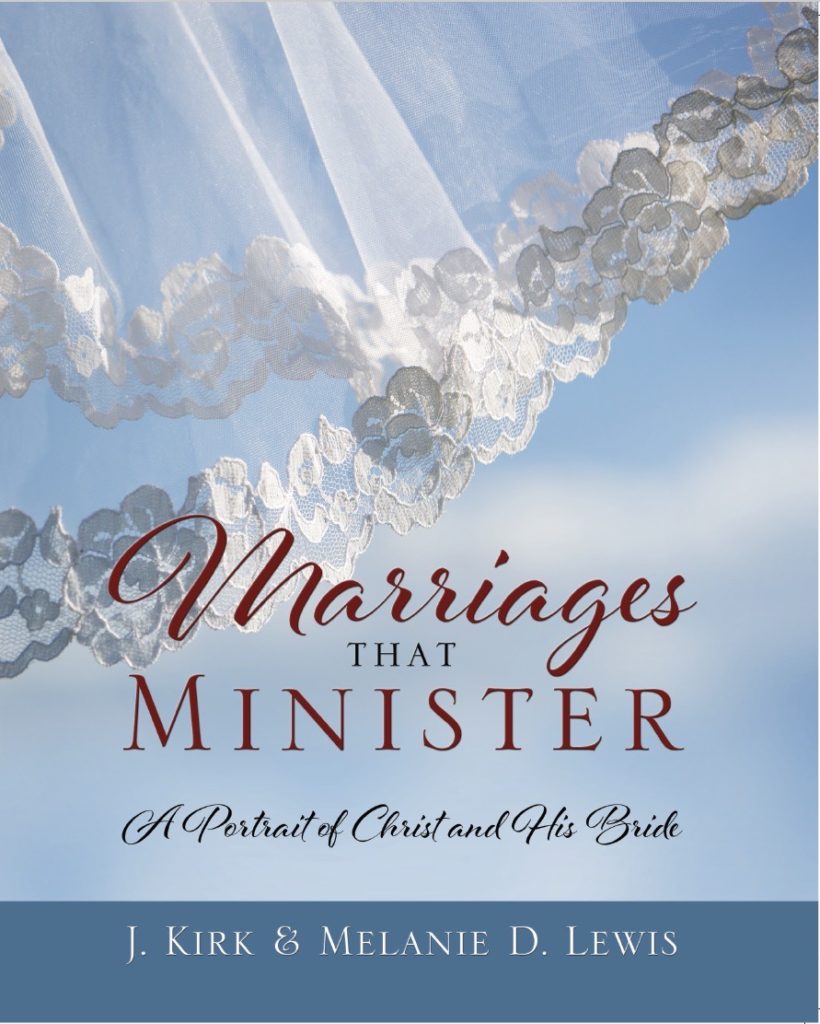 ---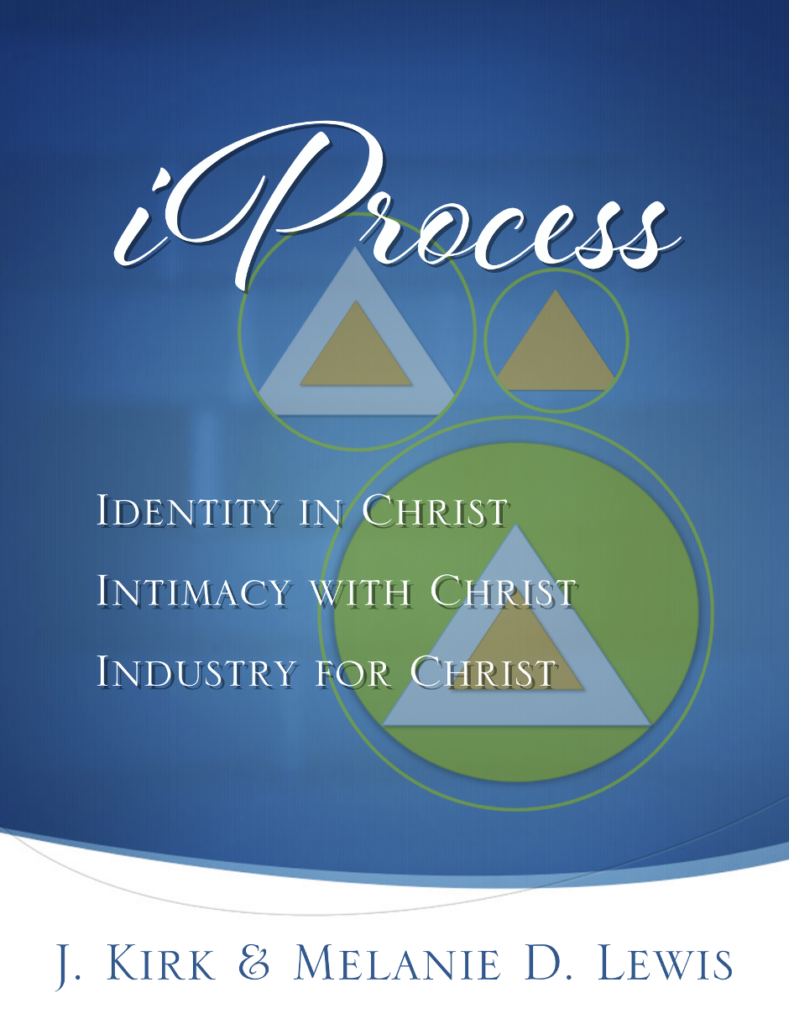 ---
If you would like to be reminded how Christ is relevant to every area of life, subscribe to our email list. You will be asked to verify your request by jumping through a few hoops, but that is for your safety!
POST A COMMENT about your insights on your journey toward spiritual maturity! We would love to connect with you!
---