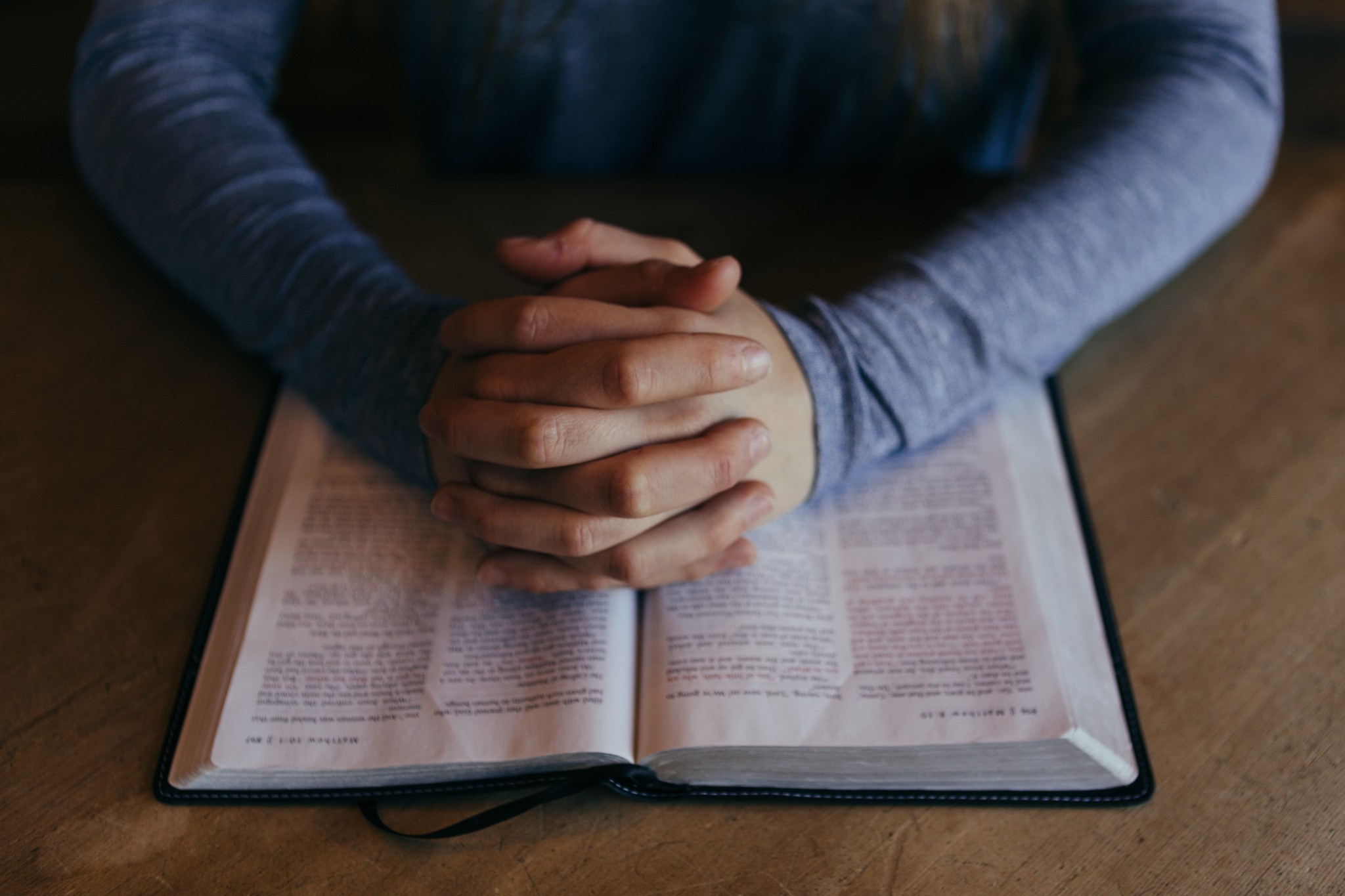 Shirley's Important Benefits of Reading through the Bible
Shirley was surprised to learn the benefits of reading through the Bible. She took up the challenge and posted her year-end musings on Facebook. (She permitted us to re-post here.) As a reminder, Shirley shared her testimony in chapter 1 of Desperate Dependency. You can also read Shirley's testimony in the post entitled Shirley Found Christ Relevant to Obesity and MS. The DDCommunity Facebook page also included a before and after photo with exciting updates.
But when Shirley accepted the challenge to read through her Bible in a year, her life blossomed. Keep reading to see what Shirley learned by reading through the Bible.
A New Year, A New Bible Reading Plan
Last January, I committed to reading the entire Bible in a year. I have always read the Bible but mainly focused on the New Testament, Psalms and Proverbs, and my favorite passages or stories. I felt I would never be able to get through every word of the Old Testament because it was a lot of history, so I always passed on the challenge to read the whole thing.
Then a friend of mine shared what God had done in her life through reading the Word and asking Him to speak truth into her life as she read the words. . . . I finished this morning, a day early, and even though there were a few days that I missed reading, God always helped me catch up, and not just quit.
I've learned a lot this year.
The Old Testament is not boring, not even close. It's not just history but is a personal story of some pretty messy lives that God ultimately used in powerful ways. It helped me to see that God can change any heart and redeem any situation.
Reading the Old Testament profoundly affected my understanding of the New Testament. We need to read and understand the Old Testament to truly understand why Jesus came and what made the "Good News" so profoundly good.
It deepened my understanding and need for God's grace.
Jesus' story does not begin in Matthew. He is all through the Old Testament.
The Word truly is alive and made a difference in my days this last year. Some mornings I would read a passage that was exactly what I needed to hear at that moment. And other times, the words would come back to me a few days later in the middle of a crisis with Dad or when I felt discouraged and did not have a Bible handy. There's a reason for hiding the truth in our hearts. I've learned that on a much deeper level this year.
Wait. I Gleaned More Benefits from Reading through the Bible!
I am not beyond the reach of God's grace. Most of the time, I knew this, but throughout the years, the enemy has occasionally brought up my past mistakes and made me feel like I was not really saved. Reading about the imperfect, messed-up lives of so many in the Old Testament and seeing how God changed and used them for the good was so encouraging. But in the last chapter of Ruth, where they give the lineage of David, I realized that the line of our precious Savior was full of folks just like me. I don't know that I can adequately express what that meant to me, but my understanding and thankfulness for God's grace changed. He truly is our kinsman Redeemer.
I don't want to start this new year without a portion of God's Word at the beginning of each day. I wish I had known it would make such a difference years ago. I wish I could tell you that I am mature in the faith with a deep understanding now of God's Word. I'm just not. But my understanding has grown this year, God's words have influenced my life and choices for the good, and my faith in Him has grown. I have so many questions now and plan to reread the Bible in a year, but with a good commentary and a few friends who know the Word much better than me and can help me.
The Ending Is the Best Part!
As I had gotten closer to Revelation, I have to be honest and say that I dreaded reading it with all the symbolism and just not understanding it in the past. I have read the New Testament many times but always skipped Revelation. Now I know I had missed so much. The last few chapters especially were full of the HOPE that only Christ can and will bring. Thank you, Jesus!
Now It's Your Turn!
We would love to hear what you found to be the benefits of reading through the Bible! Post a comment below!
---
POST A COMMENT about your insights on your journey toward desperate dependency! We would love to connect with you!
If you would like to be reminded how Christ is relevant to every area of life, subscribe to our email list. You will be asked to verify your request by jumping through a few hoops, but that is for your safety!
---