How to Pray to Promote Spiritual Growth
Psalm 143 Prayer Pattern promotes dependency and spiritual growth. As you learn How to Be a Good Christian, How to Put God First in Your Life, and How to Grow in Spiritual Maturity, use this Psalm to petition God's guidance and assistance. Use Psalms Prayer Patterns to pour out your heart to God while acknowledging your weakness and His strength as you grow deeper in your relationship with Him.
Psalm 143 Prayer Pattern
Hear my prayer, O LORD;
     listen to my plea!
     Answer me because you are faithful and righteous.
Don't put your servant on trial,
     for no one is innocent before you.
My enemy has chased me.
     He has knocked me to the ground
     and forces me to live in darkness like those in the grave.
I am losing all hope;
     I am paralyzed with fear.
I remember the days of old.
     I ponder all your great works
     and think about what you have done.
I lift my hands to you in prayer.
     I thirst for you as parched land thirsts for rain. Interlude

Come quickly, LORD, and answer me,
     for my depression deepens.
Don't turn away from me,
     or I will die.
Let me hear of your unfailing love each morning,
     for I am trusting you.
Show me where to walk,
     for I give myself to you.
Rescue me from my enemies, LORD;
     I run to you to hide me.
Teach me to do your will,
     for you are my God.
May your gracious Spirit lead me forward
     on a firm footing.
For the glory of your name, O LORD, preserve my life.
     Because of your faithfulness, bring me out of this distress.
In your unfailing love, silence all my enemies
     and destroy all my foes,
     for I am your servant.       

—Psalm 143 NLT
---
You may also be interested to read the 10 Steps to Spiritual Maturity.
---
POST A COMMENT about your insights on your journey toward spiritual maturity! We would love to connect with you!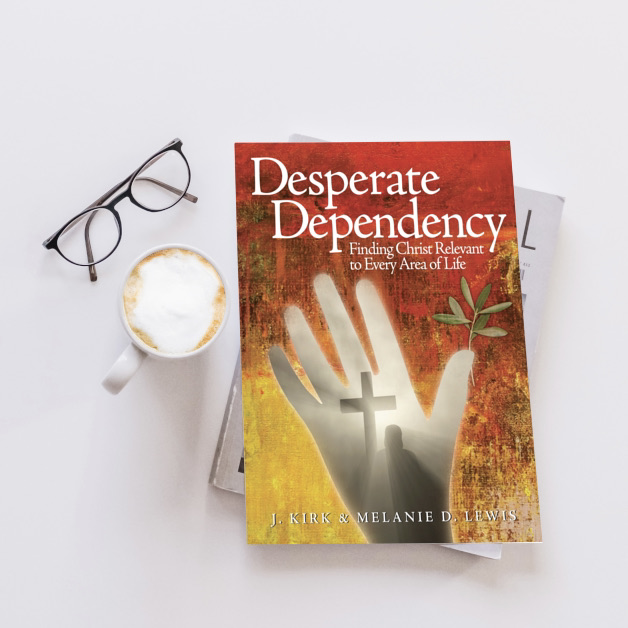 ---
If you would like to be reminded how Christ is relevant to every area of life, subscribe to our email list. You will be asked to verify your request by jumping through a few hoops, but that is for your safety!
---