The Spirit's fruit of gentleness
Gentleness is the fruit of the Holy Spirit that enables us to reflect God's grace to the world. Grace is God's power to live that enables us to fulfill His will and be complete. The transforming presence of Christ establishes the order of our souls so we can convey God's grace through gentleness.
As God's Spirit produces gentleness in our lives, He establishes our attitude, fashions our approach, and directs our actions with others. When we are blessed with the fruit of gentleness, His abundant supply must overflow into the lives of others. As a result, with humble selflessness, we are compelled to transmit His power to live. We cannot be content with merely possessing the attitude of gentleness, but as representatives of God to others, we must display His fruit through our actions.
Who among you is wise and understanding? Let him show by his good behavior his deeds in the gentleness of wisdom.

James 3:13 NASB
Selfish ambition attempts to counterfeit gentleness.
Without God's grace, selfish ambition asserts, "I must be served"; "My way must be followed"; and "I am right." Therefore, having control over life's resources is seen as the priority and must be the object of life's pursuit. Selfish ambition is not concerned with the welfare of others but with the power we have over our domain. It is through this perception of strength that we derive our sense of self-sufficiency. With continuous resolve, we persist in our selfish ambition.
Alienation results from counterfeiting gentleness.
Our exhausted supply of resources leaves us alienated. Consequently, loneliness invades as our thwarted efforts become evident. The emptiness of our hearts tempts us to continue the vicious cycle of seeking God-substitutes to fill the void.
With continued resolve, we contrive another plan of employing people, positions, and possessions for our power to live. Eventually, the futility of the endeavor becomes evident through social rejection, compromised health, and a lack of personal energy to pursue the pathological dream. Alienated souls now stand stranded beside the road they thought would take them to the place of completion.
See, they are all foolish, worthless things.
All your idols are as empty as the wind.

Isaiah 41:29 NLT
Gentleness results from brokenness.
God's benevolent authority invites us to give up our selfish ambition and willfulness. He calls us to brokenness—a willingness to give up our willfulness. When we give up our struggle for supremacy, a sweet peace becomes evident.
I therefore, a prisoner for the Lord, urge you to walk in a manner worthy of the calling to which you have been called, with all humility and gentleness.

Ephesians 4:1–2 ESV
How do I conduct my life with gentleness?
Gentleness results from submitting our lives to the complete authority of Christ. His power to live (grace) raises us from our death to self so we may look like Christ. Then humility evidences the Holy Spirit's fruit of gentleness.
Gentleness expresses the heart of Jesus.
Over and over again Jesus exemplified gentleness.
"Come to me, all who labor and are heavy laden, and I will give you rest. Take my yoke upon you, and learn from me, for I am gentle and lowly in heart, and you will find rest for your souls."

Matthew 11:28–29 ESV
Gentleness expresses the heart of Jesus so that others may experience Christ's excellence through our relationship with Him. Because of our intimacy with Christ, we are no longer alienated. And our connection with Christ and His Spirit produces gentleness that invites others into His family.
Gentleness serves God's purpose.
When the Spirit's fruit of gentleness overflows from our lives, God's will is accomplished. His love builds relationships and His grace restores relationships. Then, through the power of these loving relationships, we share God's love with the world.
Will you choose the Spirit's fruit of gentleness?
In summary, if you find yourself experiencing the symptom of alienation, consider what means of selfish ambition you are employing to counterfeit God's fruit of gentleness. We can exemplify the fruit of gentleness when we relinquish our selfish ambition and its resulting alienation. When I am enabled by the Spirit, I can reflect God's grace.
Prayer Pattern for showing gentleness
God, please enable me to gently instruct those who oppose the truth. I desire to see their hearts changed and for them to learn the truth.

based on 2 Timothy 2:25
Insight Journal
I fail to evidence the fruit of the Spirit of gentleness when …
Describe a situation in which you used selfish ambition instead of relying on the Spirit's fruit of gentleness.
How would this situation be described differently if you were relying on the Spirit's fruit of gentleness?
---
Become a Fruit Inspector!
Sign up to get the Fruit Chart for an excellent summary of the fruit of the Spirit and their counterfeits.
By all means, don't miss these previous posts:
---
POST A COMMENT about your insights on your journey toward desperate dependency! We would love to connect with you!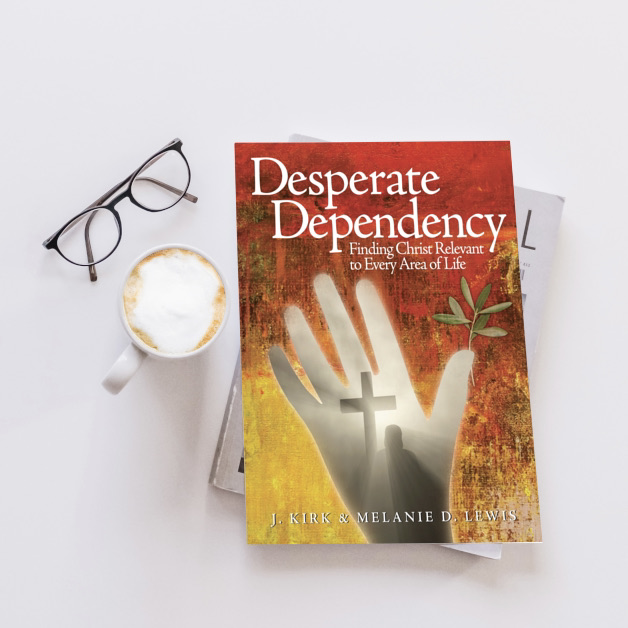 If you would like to be reminded how Christ is relevant to every area of life, subscribe to our email list. You will be asked to verify your request by jumping through a few hoops, but that is for your safety!
---