God's fruit of goodness
Goodness is the fruit of the Holy Spirit that enables us to exemplify God's moral nature. When the Holy Spirit is resident in our lives, His qualities transform us into God's image, enabling us to treat others with holiness. That is goodness. It can only reflect what is godly. It bears no ill will and concerns itself only with the mind and mission of God to humanity.
Identifying Jesus as a good man, the rich young ruler was met with the following retort: "'Why do you call me good?' Jesus asked him. 'Only God is truly good'" (Luke 18:19 NLT). Because only God is good, only His Spirit can produce goodness in our lives. Goodness is a trademark of a life exhibiting the character of Christ. Apart from a relationship with Him, goodness cannot be concocted.
Exploitation is a counterfeit of goodness.
The fruit of the flesh equates goodness with being nice. Unaided by God's Spirit we calculate how to behave in the most socially acceptable way to subtly access and use life resources to meet perceived needs. Like a wolf in sheep's clothing, exploitation conceals itself in the disguise of being nice.
Exploitation thinks in terms of how the world benefits self. People, positions, and possessions are evaluated based on their utility for personal gain. Goodness operates without sinful intent, not violating others' God-given rights, with no hidden agendas, and springs from a relationship of purity. Exploitation concerns itself with the mind and mission of self to accomplish the four goals of the flesh.
Promote the best interest of self
Procure the greatest pleasure for self
Promise the most comfort for self
Produce the maximum control over self
Inadequacy results from counterfeiting goodness.
The ultimate conclusion of attempting to accomplish these goals is the culmination of inadequacy. A sense of insufficiency seizes control when failure to achieve satisfaction highlights our weakness. The reality of this inadequacy mocks us with the folly of our way. We are inadequate in the role of God. We have no power to produce change within ourselves apart from the enabling of the Holy Spirit.
Only through God can we exemplify goodness; otherwise we settle for merely being socially appropriate. If you find yourself experiencing the symptom of inadequacy, consider what means of exploitation you are employing to counterfeit God's fruit of goodness.
Evaluate this scenario.
Consider if Bernice is really exhibiting the Holy Spirit's fruit of goodness, or is she exploiting situations for her own benefit? Remember, goodness is the fruit of the Holy Spirit that enables us to exemplify God's moral nature.
She is so nice!
Bernice is soooo nice! Every time something has to be done at the church; she is always there to help.
For example, we needed help stuffing shoeboxes—she was there.
We asked for someone to help in the kitchen—she was there.
Of course, they needed an extra nursery worker—she helped.
She led a VBS team.
Then she scrubbed the toilet bowls.
She leads a ladies' Bible study.
And she also teaches a small group.
She hosts parties.
On the other hand, she even painted the baseboards in the hallways!
She turns the lights on for services.
And she also turns off the lights at the end of service.
She collected money for the orphanage.
But not only that, she sings in the choir.
She does it all!! She is sooo good!
I was talking to her the other day, and, surprisingly, she was telling me that she just never felt good enough! She said no one ever thanks her for all that she does! She believes she keeps having to do more and more so that people will think well of her, but it doesn't ever seem to be enough!!
Does God want me to serve EVERYONE?
We believe God wants us to serve everyone. But is that really true? Did Jesus serve everyone? Although the pool at Bethesda was surrounded by sick people, John chapter five only records Jesus healing one of them. God has a specific task for you to do, and only when you stay in tune with the Holy Spirit's work in your life can you know what He has for you to do. Otherwise, you exhaust yourself living by your own effort.
God gives you everything you need to accomplish the work that He has for you to do. But if it is not a job He has for you to do, you will be left feeling inadequate. Don't settle for just being nice when you can be overflowing with goodness!
To summarize, we will evidence the fruit of goodness when we forgo exploitation with its resulting inadequacy in order to exemplify Christ in all that we do.
A Prayer Pattern to exemplify goodness.
Lord, I don't want to be selfish. I don't want to try to impress others. Help me to be humble and think of others as better than myself. I don't want to look out only for my own interests, but I want to take an interest in others too.

based on Philippians 2:3–4
Insight Journal
Describe a situation in which you used exploitation instead of relying on the Spirit's fruit of goodness. How would this situation be described differently if you were relying on the Spirit's fruit of kindness?
---
Become a Fruit Inspector!
Sign up to get the Fruit Chart for an excellent summary of the fruit of the Spirit and their counterfeits.
By all means, don't miss these previous posts:
---
Did Bernice's story sound too much like someone you know? Or can you think of another story where you witnessed exploitation instead of goodness? Leave a COMMENT below, or send us your story.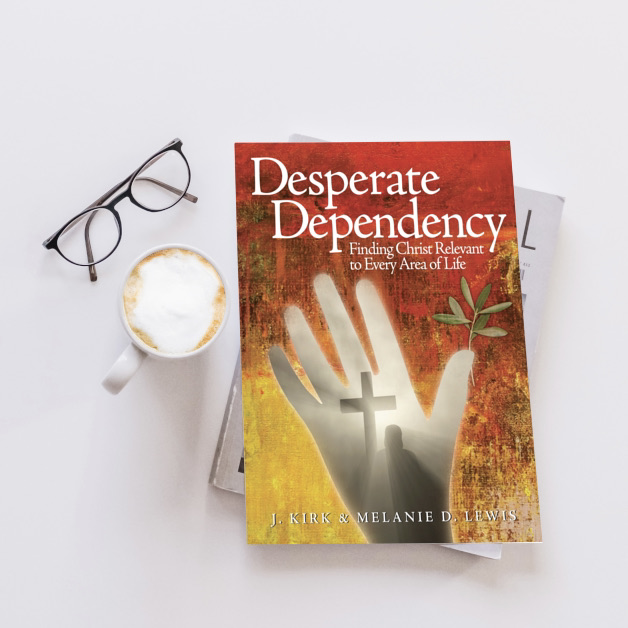 If you would like to be reminded how Christ is relevant to every area of life, subscribe to our email list. You will be asked to verify your request by jumping through a few hoops, but that is for your safety!
---