God's fruit of kindness
Kindness is the fruit of the Holy Spirit that enables us to show God's love. Since love is distinguished by how it treats others, then kindness is the essence of that treatment. When the fruit of the Spirit evidences kindness, it ministers sacrificially to the needs of others for no higher reason than to benefit another for God's glory. It is seeking another's best interest, not about getting what we want. Sacrificial giving is impossible to manufacture. It can only come as a fruit of God's Spirit in our lives. To surrender to the best interest of another moves in opposition to the very nature of our fleshly desire to promote and preserve self. Although we may appear altruistic, too often, our actions are for a personal secondary gain.
Kindness is the means through which God transmits His love and goodwill to those in need. As we, by the power of the Holy Spirit, share kindness to others, we are, in essence, giving them the very nature of God's love. The vital riches of God flow through kindness as it touches the needs of the heart.
But God is so rich in mercy, and he loved us so much, that even though we were dead because of our sins, he gave us life when he raised Christ from the dead. (It is only by God's grace that you have been saved!) For he raised us from the dead along with Christ and seated us with him in the heavenly realms because we are united with Christ Jesus. So God can point to us in all future ages as examples of the incredible wealth of his grace and kindness toward us, as shown in all he has done for us who are united with Christ Jesus.

Ephesians 2:4–7 NLT
Manipulation is a counterfeit of kindness.
As a counterfeit, manipulation is the process of managing people, posturing into a position, and utilizing possessions as a means of achieving control. Manipulation aims to bring life resources (people, positions, possessions) under our domain of influence to promote our personal agenda, leading to what we believe will make us complete. Webster defines manipulate as "to manage or utilize skillfully; to control or play upon by artful, unfair, or insidious means especially to one's own advantage." Although manipulation is negative in intent, it may not always appear harmful.
We constantly swing between feeling in and out of control, drained by the stressors of manipulative living. Only for short intervals of time do we feel secure with the control fostered. Repeatedly we find ourselves hurt as a result of our attempts to manipulate others by producing kindness from our own resources. A downward spiral of anger, resentment, bitterness, and hate is produced because we did not receive the anticipated response as we look to others for our love, significance, and security.
We desire affirmation for our efforts that have depleted our resources. Anger rises within us in response to our thwarted efforts and is the indication that our expectations have not been met. Believing ourselves to have been devalued, we are left with hurt feelings. We fear we will never be satisfied and view the delinquent response to our manipulative efforts as depriving us of what is rightfully ours. We feel angry.
Anger may result from manipulation.
If we truly give from the overflow of kindness the Holy Spirit produces in our lives, the abundant supply would never run dry. Furthermore, because we enjoy the Spirit's fruit, we no longer need to look to others for our love, significance, and security. We are complete in Christ. We can be free from the bondage of requiring constant affirmation to feel good about ourselves. If you find yourself experiencing the symptom of anger, consider what means of manipulation you may be employing to counterfeit God's fruit of kindness.
So how do we evidence God's kindness that the Holy Spirit instills in our lives? To show God's love, we must give up our manipulation that results in anger. Colossians 3:12 reminds us again that we are to put on the garments His love has graciously supplied to us so we may share with others: "Since God chose you to be the holy people he loves, you must clothe yourselves with tenderhearted mercy, kindness, humility, gentleness, and patience." (NLT)
Can you identify the counterfeit fruit of kindness?
Admittedly, it is not easy to live in the Spirit's fruit of kindness instead of our counterfeit version with manipulation. So here are several case studies for you to evaluate. When would the various scenarios be ministry (seeking your best interest) versus manipulation (seeking my best interest)?
First, "Let me introduce you to my friend."
"Katie! Katie!! Katie!!! Katie!!!! You HAVE to come meet my new friend!!!!!" Sarah bounced as she drug Katie down the sidewalk. "There I was just sitting in the library minding my own business when this good-looking guy asked if he could share the table with me. Of course, I didn't want to say 'no!' He has the most gorgeous blue eyes and kind smile! And then his friend came over and sat down too! Two great-looking guys were sitting at the table with me!! And guess what they were studying! They both had these huge law books and said they were getting ready to defend a big lawsuit. Apparently, they work for this big law firm down the street.
"Katie, you have to come meet these guys so I won't look so stupid! You are so smart and beautiful that I KNOW they will want to ask us both out! You can talk to them about the big case you just won in court! They might even help you get on with their law firm. I know you have wanted to work in someplace more prestigious. We could both marry these handsome, rich, successful lawyers and live happily ever after! This is a win, win situation for both of us!"
Can you find evidence of the Holy Spirit's fruit of kindness in this scenario? How many different ways did Sarah try to manipulate?
Next, "Come on over for dinner."
Rachel sat in small group on Sunday morning, musing over each couple around her. Who should she invite to come over for dinner on Saturday night? It had been a long time since she and Jake had invited anyone to come over because they had been working so diligently on remodeling their kitchen. What a chore that had been!
It was terribly obvious that the kitchen cabinets had seen better days. Her children had scratched and scarred them with a variety of toys. The laminate countertops betrayed the many times that Rachel was less than proficient in the kitchen. The linoleum looked like it was a hundred years old! Sharpie markers added memorable graffiti! The stove still had those stupid coils, and the drip pans were rusted. Rachel had imagined the pride she would feel if she could produce ice to serve with a cold drink without digging in the freezer's ice trays! And finally, that opportunity could be realized!
Matt and Leah graciously hosted a party at their house last summer. It was a fun time as everyone gathered in the yard enjoying hotdogs and hamburgers. Each person brought their own lawn chairs and enjoyed the lightning bugs at twilight. The guys swapped grilling secrets, and the ladies shared the latest escapades of their children. Even though the evening chill threatened to end the gathering, no one wanted to go home because the relaxation and camaraderie were so refreshing.
High expectations
"Let's invite Matt and Leah to come over for dinner on Saturday night," Rachel proposed.
"Sounds like a good idea. Let's do it," Jake agreed.
Rachel bordered on having a panic attack all through the week as she prepared for Saturday's company. She wanted every detail to be perfect. Not only did everything have to be in its perfect place in the renovated kitchen, but the meal had to be perfect too! Sunday morning's small group discussion would hopefully be all about Leah's rave reviews of their time together. How exciting it would be if everyone wanted to come and see Rachel's amazing new kitchen and enjoy the delicacies that she could now create! That stay-at-home-mom stigma would be erased forever!
So, what do you think? Was Rachel exhibiting the Holy Spirit's fruit of kindness, or was she manipulating?
Finally, the Christmas wish.
Here's the third and final case scenario. The Christmas season is definitely a time we mistake the Spirit's fruit of kindness. The manipulation that occurs too often results in anger.
Johnny loved to spend his time wishing in the toy catalogs at Christmas time. As soon as the first catalog appeared in the mailbox, he began planning how to be the best little boy possible so that he could get everything on his Christmas wish list!! He would spend hours dreaming about the best Christmas presents, but when his mom asked him to take out the trash, he would jump to the task! He was Johnny-on-the-spot when the dishwasher needed to be emptied and even swept the kitchen floor without being asked!! He made sure the dog always had enough water, and the cat food bowl was always filled. He did everything he could to earn enough brownie points to get what he wanted for Christmas!
One Christmas, Johnny had picked out the perfect bicycle. He pondered each color available. He considered the shape of each seat. He learned about the different kinds of brake systems and determined the best type of gear shifter. He knew exactly what he wanted, and he tried to make sure everyone else knew too.
But, on Christmas morning, there was no bike for Johnny under the tree!! He stomped and shouted so loudly that everyone came rushing to see what the tirade was all about! His fit of rage echoed through the family history for decades, even though the perfect bicycle was waiting outside the door all along.
God's fruit of kindness does not manipulate.
To summarize, kindness is the fruit of the Holy Spirit that enables us to show God's love. If you find yourself experiencing the symptom of anger, consider what means of manipulation you may be employing to counterfeit God's fruit of kindness. To show God's love, we must give up our manipulation and overflow with the fruit of His Spirit.
A Prayer Pattern for the fruit accompanying kindness
God, because You chose me to be the holy person that You love, enable me to clothe myself with tenderhearted mercy, kindness, humility, gentleness, and patience.

based on Colossians 3:12
Insight Journal
When do you see yourself falling into manipulation instead of allowing God's gift of kindness to pervade?
When did you end up angry after trying to be kind?
---
Become a Fruit Inspector!
Sign up to get the Fruit Chart for an excellent summary of the fruit of the Spirit and their counterfeits.
By all means, don't miss these previous posts:
---
Did these stories make you think of an example where someone used manipulation instead of allowing the Holy Spirit to exhibit the fruit of kindness in their life? We'd love to hear your story. Leave a COMMENT below, or send us your story of how you have experienced the Spirit's fruit of patience.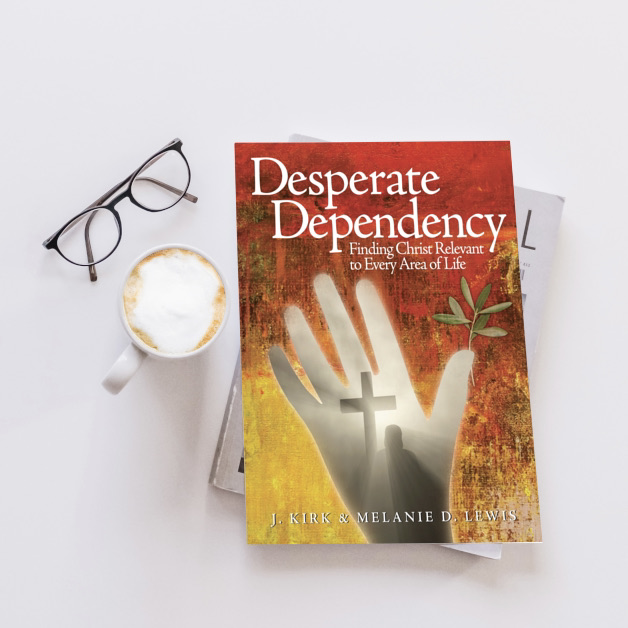 If you would like to be reminded how Christ is relevant to every area of life, subscribe to our email list. You will be asked to verify your request by jumping through a few hoops, but that is for your safety!
---