Travis had to decide if Christ would be relevant to his entertainment. He sought satisfaction from so many counterfeit gods. But Christ called him to a committed life.
This is Travis' story.
Although I was raised in church my whole life, I was really only saved about four years ago. I had lived a life full of idolatry. I had so many gods in my life – alcohol, motorcycles, dependency on women, rock music, and positions I had, not just at work but my ranking with other people.
About two years after I became a Christian, our small group started working through the concepts of Desperate Dependency. It was a huge eye-opening experience for me. My perception of what it means to be a Christian fundamentally changed. It was not necessarily just a change in how I view God, but how God views me and, therefore, how I am to live in light of that.
When I was saved, I was very heavily involved in alcoholism. God didn't just help me work through it; He took it from me. He literally took the taste for it out of my mouth overnight, which is an amazing thing to say.
Modern Day Idols
But I had two idols that didn't go away as easily – my participation with the motorcycle culture and my involvement with rock music. I was struggling with those things still. The lure of my motorcycles sort of moved out by the wayside over time, but I was still clinging to my music. It had been an anchor of my life for over 20 years. It wasn't just that I enjoyed listening to the music, but I invested my time, money, and energy in traveling around the country to tape concerts for my personal pleasure. I enjoyed the thrill of being able to capture the moment and the prestige that came from others as a result. And then, I would spend countless hours categorizing my accomplishments to put on display. I was very proud of my treasures.
As our small group started studying Job, I was impressed by the concept that God said to Satan, "Have you considered my servant Job?" (Job 1:8) Then we came to Isaiah 44:8, where God speaks and says,
"Do not tremble and do not be afraid;
Have I not long since announced it to you and declared it?
And you are My witnesses.
Is there any God besides Me,
Or is there any other Rock?
I know of none."

Isaiah 44:8 NASB
"Have you considered my servant Travis?"
God used those Scriptures to hammer home to me what I was doing. I pictured God saying, "Have you considered my servant Travis?" "And pointing me out to the world saying, "Here is my witness that there is no other god." Then a lost world looks at me, but still, I was hiding behind my back the idol of rock music that gave me my worth, value, and significance. It may seem simple to have something like that there, but it was a huge thing that took away so much time from my relationship with God. It was getting to the point that when I was presented with the choice between music and studying God's Word, I had a tough decision about what I wanted to do.
That whole concept of me sitting there holding this god behind my back while people were looking at me just tore me up. It came down to the choice, was I going to be obedient to what He was showing me? It wasn't that God would take this from me like He did alcohol. I was faced with a decision as to whether or not I would be obedient to what God was asking me to do.
God gave me what I needed.
I struggled with that for two months. Once I started laying it down, the peace came to me, and it started being easier and easier. The concept of divine enablement meeting with personal empowerment became clearer to me. God is giving me the strength I need to accomplish the task He asks me to do.
What idol is God asking you to put away?
---
You can read more real-life stories on our Testimonials page.
---
POST A COMMENT about your insights on your journey toward desperate dependency! We would love to connect with you!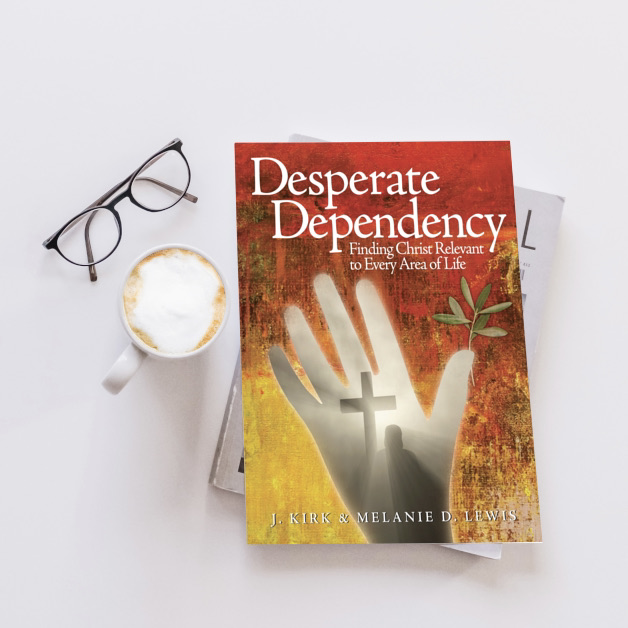 ---
If you would like to be reminded how Christ is relevant to every area of life, subscribe to our email list. You will be asked to verify your request by jumping through a few hoops, but that is for your safety!
---